My Story
Hi! I'm Emma, the founder and owner of Wild Heart Weddings.
I'm probably the most organised person I know. I have always used lists, spreadsheets and budgets and while it might sound a little lame, I love the rush of feeling organised. My world makes sense and I love it that way. I'm a wife, a mum, an animal lover (borderline crazy dog lady), a dreamer, a problem solver and a creative thinker. I am a little emotional at times and always wear my heart on my sleeve. I like to think I'm also a pretty happy, outgoing and friendly person.
My background is in business management and corporate events. Sometime in 2007/2008 (around the time all my friends started getting married) I realised I could fine tune my current skill set and focus on something I was really passionate about – weddings. After that light bulb moment I turned my life upside down, left a lucrative job in management and spent the next two years studying and gaining as much wedding planning experience as possible before I felt I was ready to launch. It was short term pain for long term gain, because now I am in the position of being able to offer the most comprehensive wedding planning service that I can.
If I'm not head down-bum up in the office working on weddings, or out on the field looking after my couples, you'd probably find me at beach with my husband, our son and our dog. If we're not at the beach we'll most likely be wandering around the markets, off on an adventure, or just sitting on our deck drinking wine and eating cheese.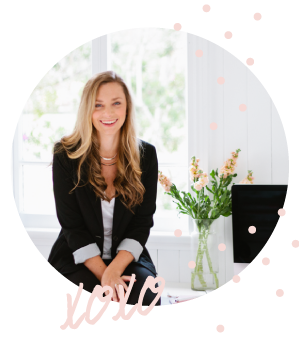 About the Business
Wild Heart Weddings are a team of experienced and professional Wedding Coordinators.
The coordinators at WHW are carefully hand chosen for their ability to perform under pressure, their love and enjoyment for weddings and their professionalism and attitude.  We go to extraordinary lengths to make sure our clients' weddings are a smooth, stress free and incredible day.  We work hard behind the scenes on the day itself (sometimes up to 14 hours in a day with no break) to ensure that all suppliers are on track, all guests are looked after in a personal manner, all set up requirements are taken care of and any hiccups are dealt with in a timely manner.  We do this so that from front of house, you'd never have realised there was an issue and so that our clients can simply enjoy their day without any hassle from suppliers behind the scenes.
Most of our wedding packages also include a lot of work in the lead up to your big day.  We make ourselves available to our clients at any time for help and advice and we invest a lot of time and effort in to the planning stages of your wedding day.   Our event orders are highly detailed documents that take many hours of work and preparation to ensure that no minor detail is overlooked.  We converse with our clients and their chosen suppliers regularly to achieve the best possible outcome with every single wedding.
Our clients are always full of praise for our services, often commenting that they had no idea how much work and preparation went into wedding coordinating and mentioning that they don't know what they would have done it without us.  They recommend us to all of their friends and colleagues getting married and this is the highest compliment we can receive.
Your investment with WHW provides you with a highly professional coordinator, a polished and stress free wedding day and experienced and friendly planning services with years of experience.
We look forward to working with you!